For most of us, the past few weeks have been quite a whirlwind. The news on COVID-19 seems to be changing daily. We are all scrambling to figure out our new normal, even if temporary. Small businesses worry about the long-term impact this coronavirus pandemic will have. At the end of this article, we have included some federal and local resources. These are helpful for small businesses and families in need.

The real estate industry is not immune to the effects of this global pandemic. Coronavirus continues to impact the real estate industry in many ways. When the initial shelter-in-place orders came down from Governor Gavin Newsom on March 19th, real estate was not listed as an essential industry. This nearly put a complete halt on all things real estate. Counties and individual brokerages across the state of California scrambled. We all worked to ensure agents and clients were complying with this mandate. Complying for their own protection and the protection of the general public. Open houses, broker tours, and even in-person showings were halted in most areas. For the next 9 days, many were questioning how homes would now be sold, and even if deals awaiting closing could be completed.
What is Essential During the Coronavirus?
On Friday, March 27th, the California Association of Realtors said that commercial and residential real estate services were newly included on the list of essential businesses for the state of California. Real estate agents and their support staff were no longer on the list requiring them to limit or stop operations and "stay at home". However, there are many counties in California with stricter guidelines than this change at the state level. For example, the county shelter-in-place guidelines for Santa Cruz, and our surrounding counties – Monterey and Santa Clara, are stricter than the state guidelines. They were not updated to include real estate as an essential business as recent as yesterday. As of April 1st, Santa Cruz County joined the State of California in changing real estate to an essential industry. We are now on the approved list of businesses permitted to operate.
Reactions to this change at the state and county level have been mixed. Some questioning if real estate is truly "essential" during this coronavirus pandemic. However, what we know from our years of experience in the real estate industry is that there are a plethora of reasons why someone needs to sell or purchase a home. These reasons range anywhere from a death in the family or divorce to a necessary job relocation or an exciting addition to the family.
The reasons are often known to only a few. However, most would agree that no matter the timing – life events continue one. Helping people find shelter and a place to call home has always been essential to us. On the other hand, we are also painfully aware of the devastation this virus is causing across the world. We agree that the safety of our clients, colleagues, friends, families and ourselves is of the utmost importance.
It Is Not Just Back To Business As Usual
Entering the sector of essential business does not mean that the world of real estate is merely business as usual. Regardless of your individual county guidelines, even areas that will increase operations still must exercise extreme caution. Until further notice, no open houses and no broker's tours will occur. Most brokerages have closed their offices with all agents and support staff working from home. Home showings must be virtual whenever possible. Homes that are vacant should have specific showing instructions that comply with all protocols that help protect against the spread of COVID-19, as deemed necessary by the Center for Disease Control and Prevention. We are not aware of any counties that are recommending in-person showings of occupied homes.
In fact, here is an excerpt from the county order itself, specifically about property showings at this time: Service providers that enable residential transactions (including rentals, leases, and home sales), including, but not limited to, real estate agents, escrow agents, notaries, and title companies, provided that appointments and other residential viewings must only occur virtually or, if a virtual viewing is not feasible, by appointment with no more than two visitors at a time who reside within the same household or living unit and one individual showing the unit (except that in-person visits are not allowed when the occupant is still residing in the residence)
Each and every real estate licensee must take careful action to protect the health and safety of their clients, their fellow licensees, and themselves. Furthermore, the Association also made it clear that if the health safeguards and protocols set forth by the governing bodies in our state and individual counties are not followed, the rules regarding real estate throughout this pandemic may be changed to stop or heavily restrict all real estate activity.
What Are We Doing About Coronavirus?
Here at The Mower Group, we are doing our best to continue with necessary operations to aid our clients, while still complying with our local county mandates and state and federal guidelines. We appreciate the efforts of our elected representatives, licensing bodies, and brokerage is taking to protect our health and the health of our fellow Santa Cruz County residents. We are still fielding phone calls, working on pending transactions, and providing our clients with A+ service. And, we are navigating this new work-from-home culture. Property showings must be kept to a limited and vital capacity. However, this only applies to homes that are currently vacant. Occupied properties on the market must do virtual tours only at this time.
Useful Resources
There are many individuals and families in need of support and resources during this time. Here are a few helpful resources for you or someone you know.
The Small Business Administration is offering low-interest loans to most small businesses and non-profits that have been adversely affected by the pandemic.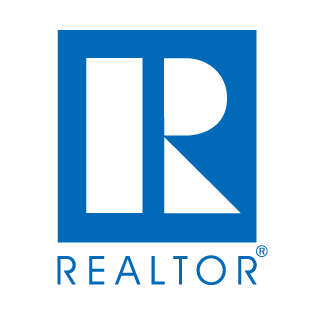 If you are a realtor and are unsure of how to proceed, the National Association of Realtors has put together a guide regarding coronavirus. This guide covers open-house guidance, transaction advice, and updated shelter-in-place information.
The Internal Revenue Service has a webpage strictly dedicated to coronavirus tax relief and federal stim
ulus information. Here you can find updated information on extended tax deadlines, stimulus payment checks, and other frequently asked questions and answers.
Santa Cruz County Bank is taking pre-applications for small business loans that are soon to be available under the 
Coronavirus Aid, Relief and Economic Security (CARES) Act. This can help you get a head-start on utilizing the federal stimulus package. It passed to aid families and small business owners across the country.
The Mower Group! Please consider us as one of your resources. We will be providing you all regular updates regarding real estate news and developments in Santa Cruz County. We are here to answer any of your questions about the market and the COVID-19 guidelines. And, we are following the changes that are continuously coming out.
Contact Us – We are Here to Help! 
The Mower Group! Please consider us as one of your resources. We will be providing you all regular updates regarding real estate news and developments in Santa Cruz County. We are here to answer any of your questions about the market, the COVID-19 guidelines, and changes that are continuously coming out. Or, let's discuss anything else you may be wondering about.
Please do not hesitate to reach out to us during this time of transition and uncertainty. We are closely following our county guidelines for the shelter-in-place. We are happy to share our knowledge of developments at the county and state levels. Whether you have questions about whether it's a good time to refinance your home. Maybe you want to discuss the market in your area. Or, perhaps you merely want to chat about life in general. You can reach out to us! The Mower Group is here to help our clients, our friends, and anyone in need in our community, and hope that you will also use us as one of your resources.
Posted on April 3, 2020 at 10:58 pm
The Mower Group
Category:
Uncategorized
Tagged

coronavirus, coronavirus and real estate, coronavirus relief, coronavirus resources, covid-19, real estate, santa cruz real estate, sba, sba loans, the mower group
Buying and selling a home is commonly the biggest monetary transaction a person will make in their lifetime. Although the process and the end product is exciting, the journey to buying and selling can come with ups and downs. Choosing a realtor that is right for you can make or break your real estate experience. Here are some useful tips on how to choose a great real estate agent.
Do Your Research
In most areas, there are plenty of qualified real estate agents to choose from. So what sets one agent apart from another? Taking the time to do your research on an agent can really pay off in the long run. The first thing you should do to research your potential agent is to verify their credentials – ensure the agent is in fact licensed and also check to make sure they have no disciplinary actions against them.
Another great way to study up on an agent is to talk to some of their recent clients. Find out how they felt about their experience with the agent. Was the agent available and accessible, knowledgeable about their area, and did the transaction go smoothly and end up the way the client hoped it would? Finally, checking to see if an agent has received any professional awards or recognition in their industry is another great way to set certain agents apart from others.
Interview Your Potential Realtor
There is absolutely nothing wrong with asking the real estate agent you are interested in hiring a whole slew of questions, and in fact, you should do this. Find out how experienced the agent is. If they are new to real estate ask about their professional background prior to working in the real estate industry and how they carry this experience over to their current career. Ask the agent to show you some of their current or past listings and determine whether you like the way they marketed the property.
Some great questions to ask yourself are: do I like the photos they chose? Do I like the description of the property they compiled? Was the time on the market reasonable for the current real estate market?
Finally, gauge the agent's knowledge of the area you are selling in or wish to buy in. Find out what they know about the neighborhood, the school district, the crime rate, the current real estate market and trends for that area, and whether they have represented buyers and sellers in that area before. If selling, inquire about their marketing strategy and find out what they will do to ensure every qualified buyer in your area will see YOUR house.
Maybe We Can Help!
Having the right real estate agent is vital to a smooth buying and selling process so there is no such thing as too many questions or a stupid question when interviewing potential agents. The Mower Group is certain that we embody everything it takes to represent buyers and sellers in our area well. In fact, we are so confident in our abilities to help your real estate transactions go smoothly that we encourage you to interview us and throw all of the above questions at us, and more!
But even if The Mower Group is not your choice for real estate agents in your area do not hesitate to reach out to us for help on locating an agent that is right for you. Our mission is to help people attain their real estate dreams, and we want to do that even if it means putting you in touch with someone who better suits your needs.