The Mower Group
Serving Santa Cruz, Monterey, San Benito and Santa Clara Counties
WHO WE ARE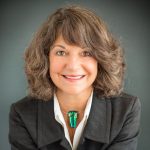 Joell Mower
Realtor, CRS
Joell Mower, our lead agent in The Mower Group, has been working in real estate for over 32 years. With shelves of awards and years of accolades to boast about, The Mower Group is proud of the experience and knowledge she brings to the table. Joell prides herself in delivering A+ service to everyone she comes in contact with – buyers, sellers, vendors, and fellow agents.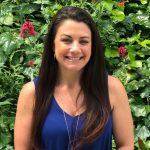 Corin Mower Hammond
Realtor
Corin Mower Hammond brings an interesting background to her real estate career and The Mower Group. With over 15 years of experience as a Human Resources Director, Corin is experienced at working with others, problem-solving, and ensuring that all parties in each transaction are delighted with the results.
Jarah Sakamoto
Realtor
Jarah Sakamoto began her career in real estate and with The Mower Group with a strong marketing and legal compliance background. With over a decade of experience working in legal compliance in the healthcare field, Jarah is adept at combing over contracts and reports with efficiency and a careful eye. She also manages our marketing, advertising, in addition to assisting her clients with buying and selling homes in Santa Cruz and Monterey.
WHAT WE DO
Take care of your needs. We know buying and selling a new home can be stressful. We're here for your personal needs.
We know buying and selling a property takes a team of people. We work closely with many reliable vendors and tradesmen.
Regular market updates. The housing market is constantly shifting. We send out up to date reports and useful information on our blog to our clients and friends weekly.
Buying a home is the largest purchase most people will make in their lifetime. We have a team of reputable mortgage brokers we can refer you to if you need.